(Message of Mayor Brian Lim during the flag-raising ceremony on October 28, 2019 at the Dagupan City Police Station compound.)
Magandang umaga po sa inyong lahat!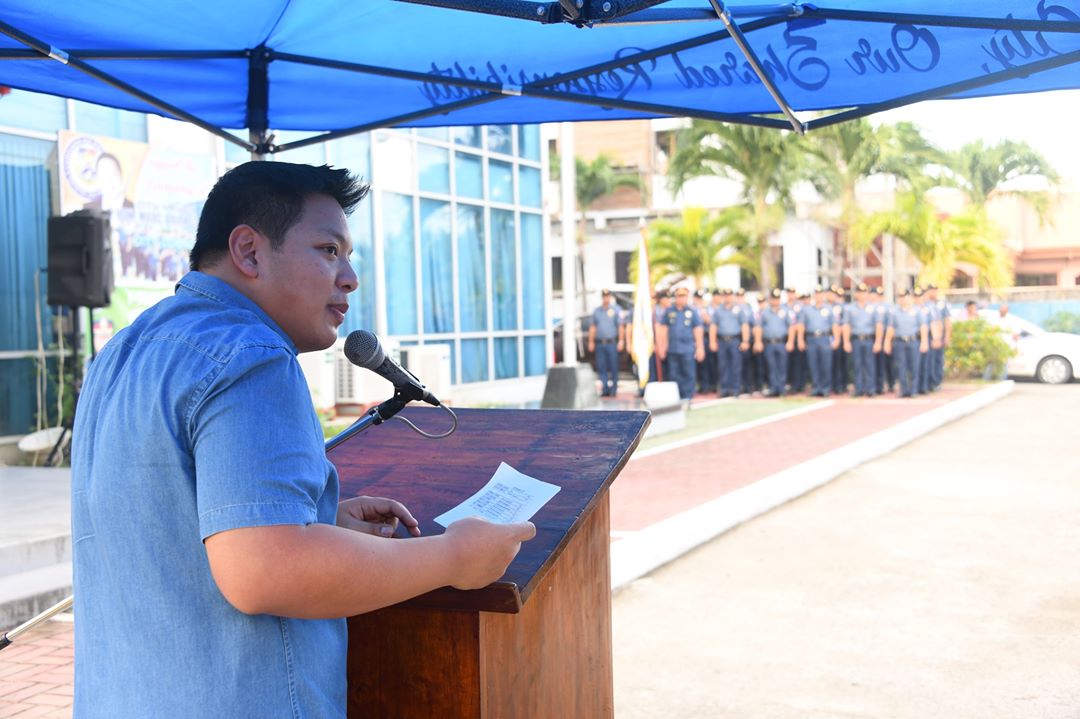 Sa linggong ito, ipagdiriwang po natin 'yong November 1st o ang tinatawag po nating All Souls' Day and Saints' Day. Alam niyo po ba kung ano ang history ng All Saints' Day?
Noon pong 8th century — ang Santo Papa po noong panahon na 'yon ay si Pope Gregory III — he decided that November 1st in the Catholic tradition, even in some other Christian tradition, to make it All Saints' Day or All Souls' Day to celebrate, reconnect and be inspired by the lives of the Saints who have passed away. Likewise, it is also All Souls' Day because it meant to be a celebration of our loved ones who have passed away.
Ang nakapagtataka po rito, if we look at the day of November 1st and the way we celebrate it, we are not celebrating the death of the loved one or death of a Saint – in fact, the opposite is actually true. When we go to the cemetery, when we go to the church and pray for the souls of those who have departed, whether they're a saint or a loved one, we are actually celebrating how they were when they were alive.
In short, we are celebrating their lives. So with that said, I was reminded of a quote in a movie that I saw many years ago, it's a movie called ''Braveheart.' 'Yon pong hero in the movie, he was trying to inspire his fellow countrymen to fight the oppression of foreign invaders, and one time in the movie he says, "Dapat lumaban tayo because what we do in life echoes in eternity." All of us, of course, will be alive but there will also come a time when God will say, "You have to come back to me."
So, it's very important that in the time that we are given here in this world, in the time that we are given to serve the public, it is important to always keep in mind that what we do everyday on a daily basis, what we do on a weekly basis, fulfilling the duties na nakasulat sa batas, our responsibilities to our fellow Dagupeños. iIt's very important to keep this in mind – to keep our very best in every chance we get because at the end of the day, we also want to say that what we did in life, we wanted to echo in eternity.
One day, when the Lord says "You have to come to me," we also want that we will be celebrated, not because of our death, but because of what we did in life.
So, very simple lang – I subscribe to this line that was taught when I was with the Jaycees, it says "Service to humanity is the best work of life." And we are very fortunate and lucky to be in a position where we are serving our fellow Dagupeños.
I hope you have a very good week. It's going to be a short week dahil po sa November 1st. It is obviously going to be a holiday, we are going to be with our loved ones to celebrate their lives.
I wish you all a very good week.
Magandang umaga at maraming salamat sa inyong lahat.