DAGUPAN CITY — The rapid antibody test kits (RATK) that Mayor Brian Lim had donated to the city government have been a big help in containing the spread of Covid-19 virus in this city, according to Dr. Ophelia Rivera, the city's Covid-19 focal person.
With the RATKs, Dr. Rivera said that her team was able to immediately isolate residents who were found reactive after the tests and have them swabbed for the confirmatory test using the reverse transcription polymerase chain reaction (RT-PCR).
Since April 8, Rivera's team had conducted about 500 tests, most of them on people who had contact with suspected or confirmed Covid-19 cases.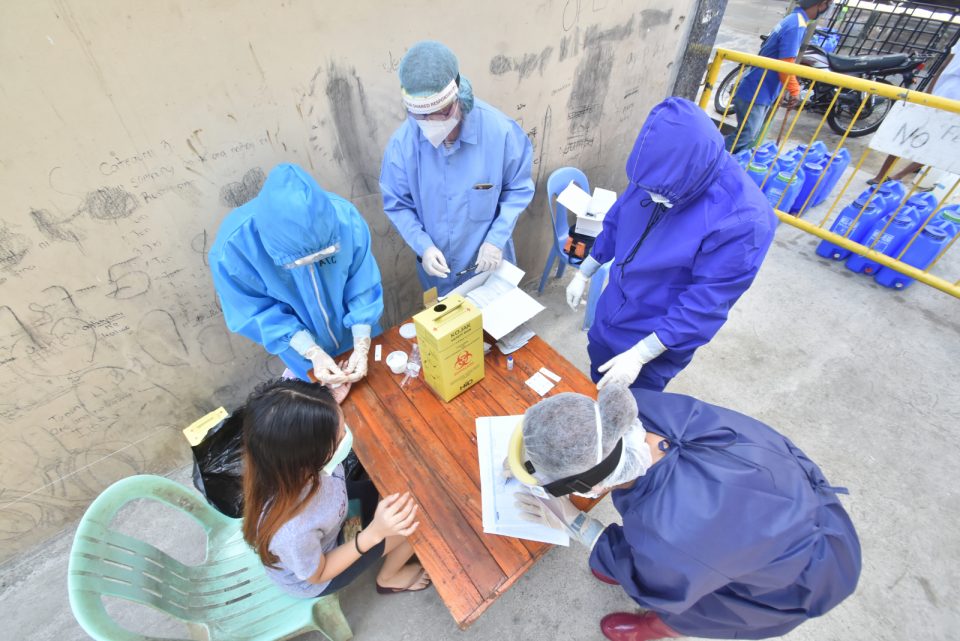 The city now has 11 confirmed Covid-19 cases, eight of them hospital workers.
The RATK can only detect the presence of antibodies produced by a person to fight the Covid-19 virus. The RT-PCR test, which is the "gold standard" in testing for Covid-19, detects the actual presence of the virus.
In rapid antibody tests, patients who tested positive, and those who tested negative but symptomatic, must be isolated, according to the Department of Health.
The RATKs were first used to test the family members of an elderly Covid-19 case, who died early this April.
Then it was used in areas where suspected or confirmed Covid-19 cases lived, such as in the barangays of Lucao, Bonuan Boquig, Pogo Chico, Mayombo and Rizal Street.
The city's barangay and DOH nurses, who have been tasked to monitor suspected Covid-19 cases and conduct contact tracing, have also been tested.
Lately, the RATKs have been used to test overseas Filipino workers (OFW) returning to the city.
Mayor Lim said that as a protocol, all returning OFWs have to be quarantined in a city government controlled facility before they are allowed to go home to their families.
They are then tested after seven days using the RATKs and if they will have negative results, they are allowed to go home.
Dr. Rivera said that of the 500 residents tested in the city, only three were reactive. Those three cases had history of travel from Manila. Their swab tests later yielded negative results.
Dr. Rivera said that although Dagupan City now has the highest number of confirmed Covid-19 cases in the province, most of those infected were medical frontliners.
"They were exposed. They were right in the battlefield, in the hospital, which is the Covid-19 referral facility in the province," she said.