DAGUPAN CITY — There's no cause for panic.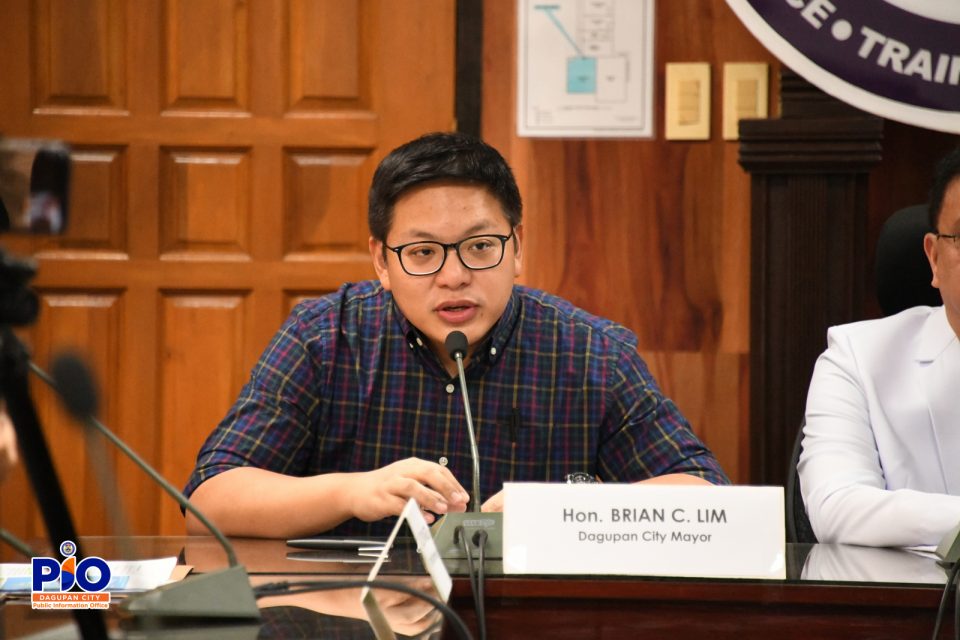 Mayor Brian Lim stressed this on Tuesday, February 4, 2020, as he assuaged fears of Dagupan residents on the 2019 novel corona virus (nCoV) that had killed hundreds and infected thousands of people in China in the last few weeks.
In the Philippines, the newly-discovered virus had killed a 44-year-old tourist from Wuhan, China on February 1 and his 38-year-old female partner, who had tested positive of the virus, is now being treated in a hospital.
"I would like to impart this message to all Dagupeños that there is no cause for panic. We are just echoing the sentiment of President Duterte that the DOH (Department of Health), our medical professionals are all on top of this. We are closely monitoring the situation," said Mayor Lim in a press conference at the Region 1 Medical Center (R1MC).
Dr. Roland Mejia, R1MC director, said Pangasinan remains nCoV-free, dismissing as "fake news" earlier reports that an nCov-infected patient is now confined in the hospital.
"I would like to assure the public, especially in Pangasinan and, of course, in Dagupan, that we are in close coordination with Mayor Lim and the city health officer, and Pangasinan, especially Dagupan City, is free from nCov," said Mejia.
Personal hygiene
Mayor Lim said that the best defense against the virus is personal hygiene.
"If you have a family member who is sick, wear a mask and have the patient wear a mask. Simple measures that we can take, like washing of the hands, maintaining hygiene, I think this goes long way in protecting ourselves from the virus," Mayor Lim said.
He said that he will issue an executive order calling on all hospitals in the city to report patients, especially foreigners, who are showing symptoms of upper respiratory track infections that could be symptomatic of the nCoV.
"We want to be informed and I also hope that these hospitals will implement the protocol that patients who have the symptoms have to be isolated and quarantined," Mayor Lim said.
"I am very thankful for the R1MC because we know for a fact that in terms of isolation procedures, they are ready," he said.
Face masks
Mayor Lim also said that the Sangguniang Panlungsod will pass a resolution encouraging the distribution of face masks in schools.
"But I think, the teaching professionals should also take into consideration the monitoring of symptoms and body temperatures. The earlier that a suspected case is identified, the better to contain the virus," Mayor Lim said.
He also appealed to the media to help the government by spreading correct information to counteract the numerous fake news and unconfirmed reports that had been coming out.
"I hope that the media personalities who are here today, you have been in the practice for so long, and I hope you are also in the frontline in correcting and giving the correct information," Mayor Lim said.
"In my observation, the DOH has been very good in being transparent about the virus. They are not hiding data. So, let's reassure the public that if they hear rumors, please make sure you fact-check this against the reputable news agencies and media practitioners," he said. (DagupanPIO)