MAYOR BRIAN Lim is scheduled this week to speak at the 2019 Junior Chamber International (JCI) World Congress in Tallinn, Estonia, where he is expected to talk about his plans, programs and projects as Dagupan City mayor.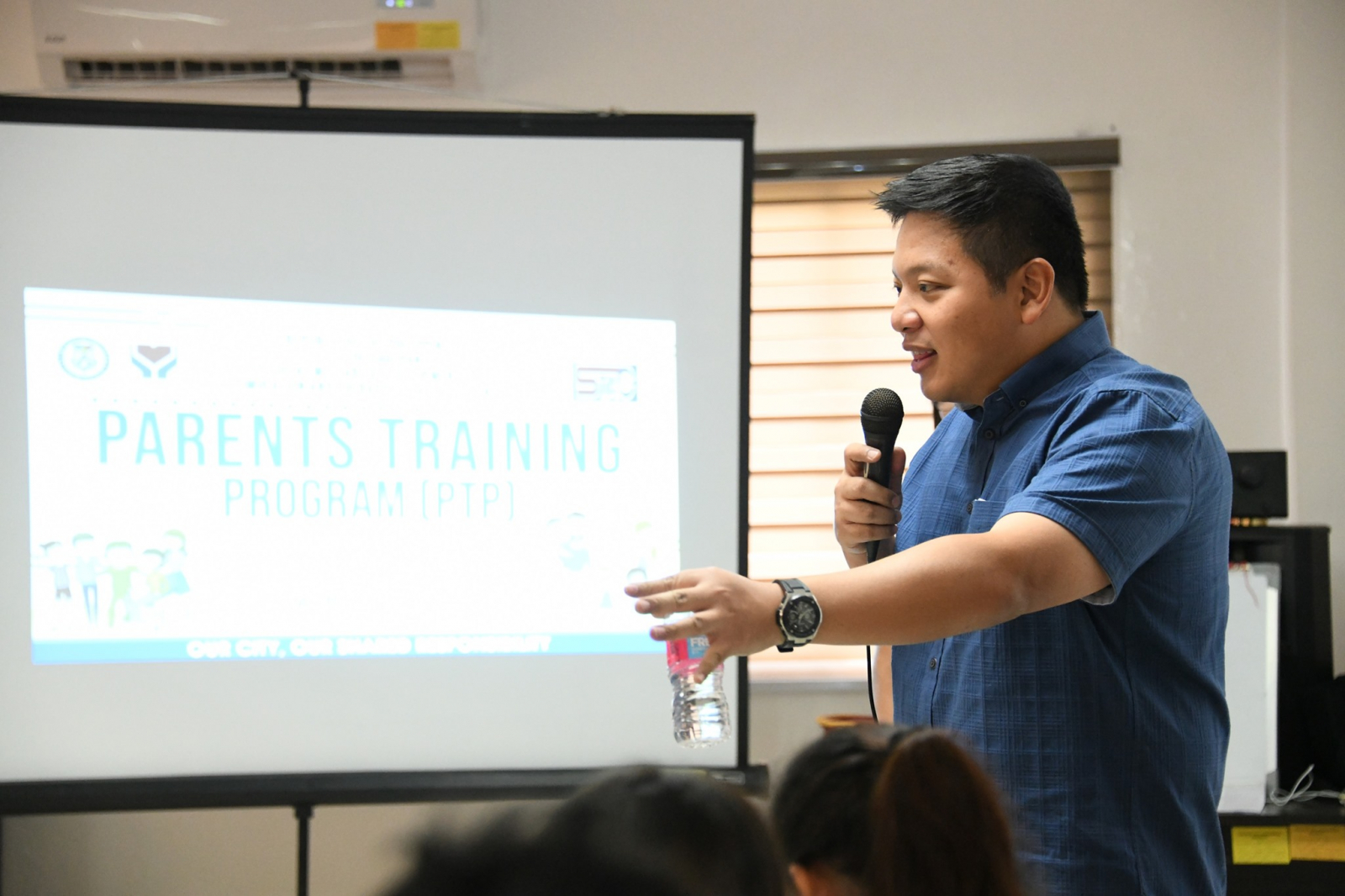 In his letter, JCI interim secretary general Earl Sawyer requested Mayor Lim to share his experience to World Congress delegates on how to successfully localize the United Nations' Sustainable Development Goals (SDG) through his current and future projects and programs in the city government.
Mayor Lim served as JCI World's president in 2018.
The JCI World Congress, where thousands of delegates from the different countries of the world are expected to attend, will be held from November 2 to 9, 2019.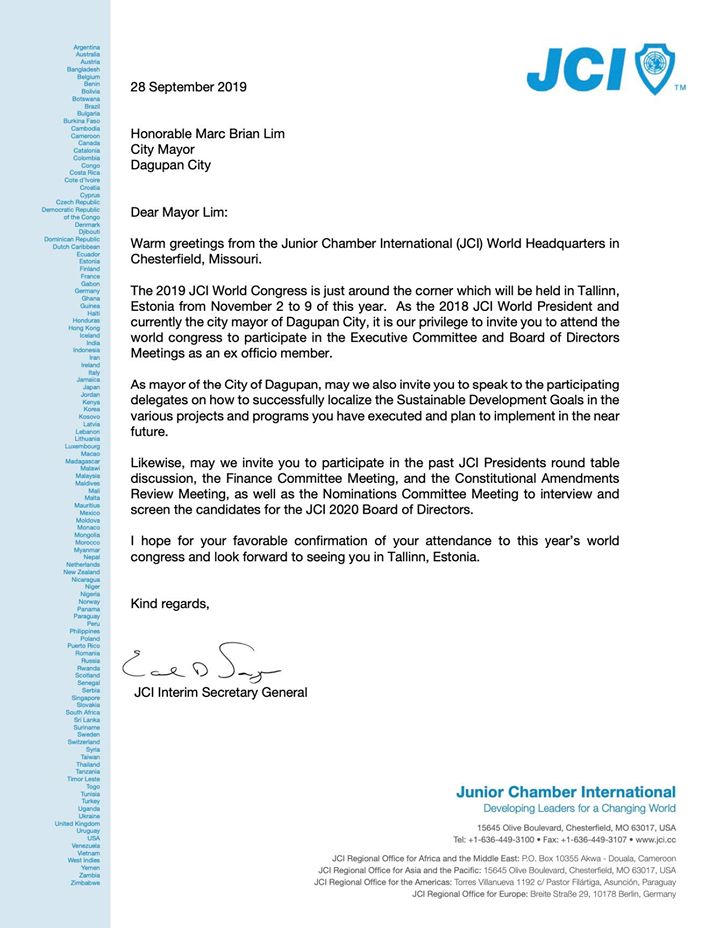 Mayor Lim's trip has been authorized by the Department of Interior and Local Government.
In his inaugural address last June, Mayor Lim announced that he was adopting the SDGs as the framework of what he wished to accomplish in his administration in the next three years.
He said that among the 17 SDGs, he would focus on the eradication of poverty, good health and well-being, quality education, decent work and economic growth, industry, innovation, and infrastructure, sustainable cities and communities, life below water, and peace, justice, and strong institutions.
As the 2018 JCI World president, Mayor Lim will also participate in the JCI World executive committee and board of directors meetings as an ex officio member.
He will also take part in the former JCI presidents' round table discussion, finance committee meeting, and constitutional amendments review meeting, as well as the nominations committee meeting to interview and screen the candidates for the JCI 2020 board of directors. (/DagupanPIO)